The new advanced search system
which allows you to increase sales immediately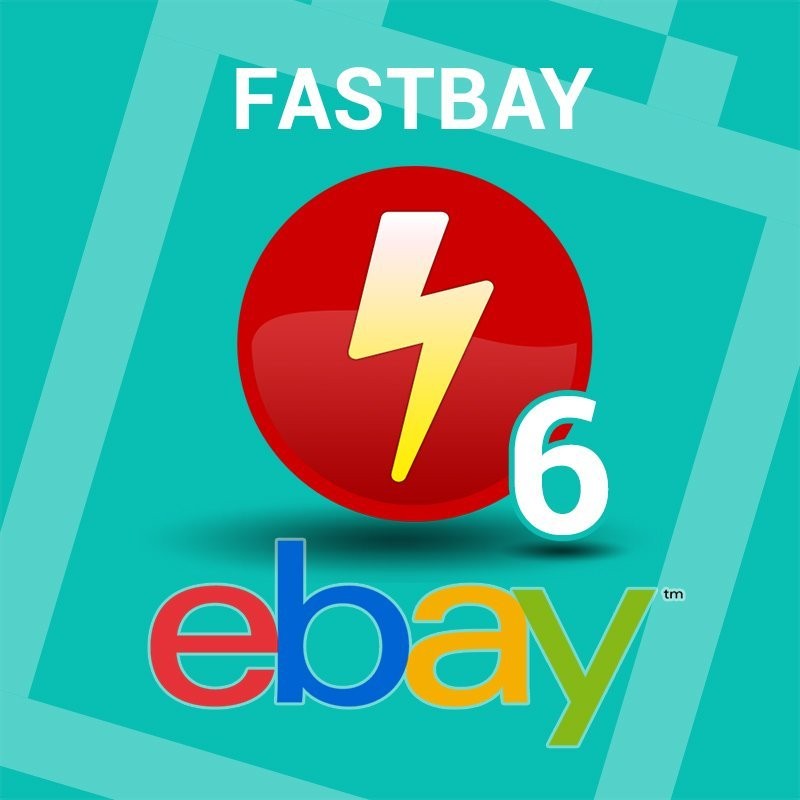  
FastBay Module for Prestashop 1.7 - eBay sync
FASTBAY is the new professional solution to sync your Prestashop site with your eBay store in a few minutes !
Product customization
Don't forget to save your customization to be able to add to cart
done

Prestashop Certified Addon

done

3 months free assistance

Choose the ebay synchronization system created by sellers for sellers most used in Italy.
FASTBAY is the professional solution to synchronize your Prestashop store towards your Ebay account in few minutes
EASY - A simplified configuration wizard will allow you to customize all settings without any problem in order to synchronize and manage products and orders.
RELIABLE - Our module will assist you in every step of sync process and if you need assistance we guarantee a response within 48 hours.
FLEXIBLE - FastBay guarantees many features that allows you to make a flexible site management that will suits all your needs.
FAST - With our FastBay module your 'waiting times' will be reduced beyond belief ! Sync in a couple of minutes more than 5.000 products!
Awarded among the best modules at the Prestashop Awards 2018
Over 
2.4 milion

 eBay auction are created with Fastbay.
Multishop and multi marketplace 
Complete management of eBay's specifics with the possibility to associate attributes, features, manufactures and default eBay's values
Complete management of customized conditions for categories
You can manage eBay values directly on product sheed on your Prestashop site
Overwrite options on single products (national shipping prices included)
Disable single products from sending on eBay (you can checkbox directly the product on your Prestashop site on your product sheet, that product will not be send to eBay)
Add custom text and description to single products
Choose your paymenta system: bankwire, cash on delivery etc..
Mapping of eBay's categories
Mapping of personalized categories of your eBay's store
Manage your recharge by manufactures and suppliers
Manage the sending of new and used items
You can manage the duration of "Buy it Now": without deadline
Mange your shipping times by suppliers of manifacturers
National insurance
5 different options of international shipping,

calculating the cost based on the weight of the product

International Insurance

You will have 4 types of sync

Manage the closing products that goes on 0 (zero) quantity on your Prestashop

Downloading the eBay orders directly on your Prestashop back office (of course also the updated quantities)

Updates orders status on eBay (if you mark any order just payed or just shipped, the module will modify the order status also on eBay!)

With FastBay you will have a total new SYNC MODE (FAST SYNC), that will permits to you to sync many many products in a few minutes (5000 products in 5 minutes)
NEW FEATURES FROM 5.3.+:
  Maximum cash amount management
  Filter minimum and maximum amount in stock products to be published and forcing zero quantity
  Product image format choice Prestashop to use
  Aggregation options Shipping costs / product costs
  Ozione mode "immediate payment"
  Management ISBN code
  Enter tracking number
  Specific price management
  New Section Utility
The new control features allow you to check the validity of EAN codes
of all the catalog in a few seconds. Dedicated reports, exportable to CSV, allow to quickly check the products concerned while avoiding problems during synchronization with eBay and marketplaces that require mandatory EAN.
NEW FEATURES FROM 5.4.0:
New CRON feature to automatically synchronize
Sending function of the variants images with attribute selection
Compatible with Prestashop 1.7
Products editor card inserted in new TAB
Compatible with PHP7
NEW FEATURES FROM 5.5.5:
Support eBay selling rules
Price and quantity customizable by product also for variants
Text for customizable return rules
New image routines (support 12 images product / 12 image variant)
Dynamic image recognition gallery / variant
Email address for customizable cron
FastSync System Optimization
New features from 5.5.6:
Support K-TYPE codes for vehicle compatibility list
Active content removal from descriptions
Secure Sending Support (HTTPS) in Image Links
Incomplete order download support
Download orders via Prestashop reference
Duplicate / empty references verification utility
I use random mail in my account creation
Improved compatibility with Prestashop 1.7
New features from 6.0:
Fully redesigned graphic interface
Multishop management
Multi marketplace management
Advanced category tree mapping with sticky menu and dynamic search
Advanced specification mapping
Management of producers / suppliers that can be activated and deactivated
New functionality for price management <1 €
Product editor multi marketplace
Optimizations in the standard Syncs procedure
Optimizations in the Sync Fast procedure
New features from 6.1:
New product management area with a massive link to existing eBay listings
Sales control and closure of products not sold (improves visibility on Ebay products)
Sync forcing for a single product
Improved compatibility with Prestashop 1.7.4
Novità nella versione 6.3.3
compatibility with ps 1.7.7.0
improved condition/specifications download
improved multishop support
various bugfixes
Upgrade to latest version:
If you already have an old version of Fastbay purchased within 12 months or if you want to renew the ZEN license you can only purchase the upgrade:
Purchase FastBay ZEN Upgrade Option
The module is sold to be installed on a single domain, after purchasing must be notified the URL of the site where you will have to to install it . The license is for 1 site only.

Notes: In order to import products from eBay to PrestaShop is available in the form "Import eBay - creates products from eBay listings"
FastBay allow you to sync to these eBay marketplace: IT, FR, UK, ES, US (eBay.com), AU, CH, NL, AT, DE, PL, BE (BeFR / BeNL), QC (Canada) 
Discover our video on YouTube :
Installation:
The module is sold to be installed on one domain, for purchase and payment confirmed must be notified of the site URL in which to install it. The form will be sent by mail for use with license for 1 site.
For more information, visit the product page >
Compatibility:
The module is compatible with Prestashop version 1.7.x
Support and updates:
By purchasing the full version you are entitled to 90 days of assistance via ticket dedicated to updates and bug fixes for any of the installed version.
Upon expiry of the 90 days the assistance will be provided by purchasing assistance ticket Prestashop. 

By purchasing the option ZEN 12 months, you are entitled to 3 months of dedicated support ticket via 12 monthly updates to all the latest released versions, including a fee.
Demo:
Try it online at the following address:

Back office: http://demo.prestalia.it/addons-demo/backoffice/
Username: demo@demo.com - Password: demodemo
arrow_upward