The new advanced search system
which allows you to increase sales immediately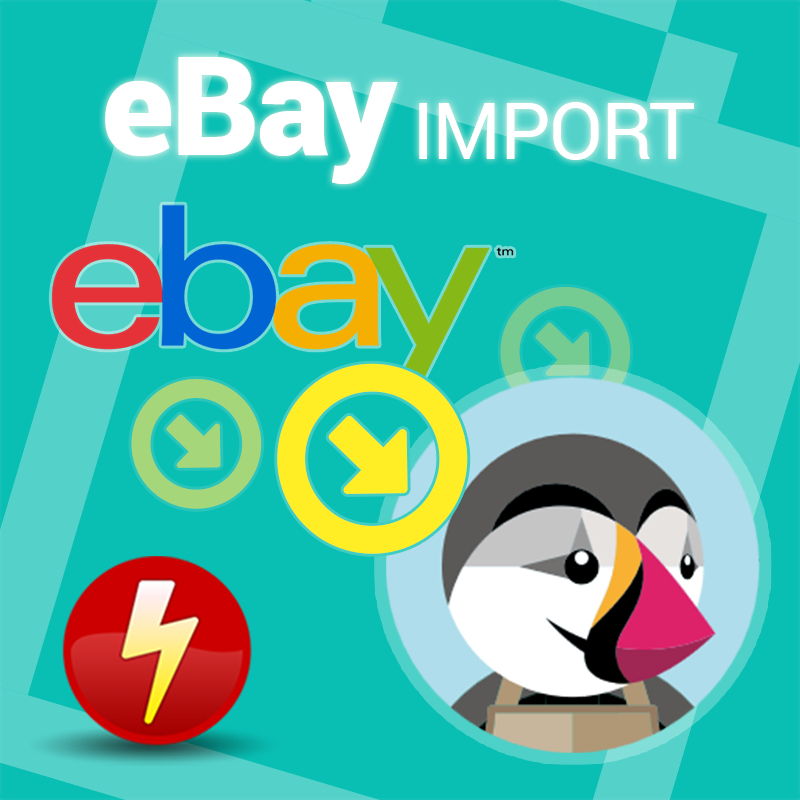  
FastBay Import product from eBay
FASTBAY Import is the professional solution that allows you to import your products from eBay to Prestashop in minutes.
Product customization
Don't forget to save your customization to be able to add to cart
done

Prestashop Certified Addon

done

3 months free assistance
Import eBay products in Prestashop
This module is the best way to import and synchronize all of the eBay store products with your eCommerce PrestaShop. Import your catalog eBay in PrestaShop is simple and fast, thanks to dedicated options allows for maximum flexibility.
This tool is essential for professional eBay seller who wants to synchronize their products under their own store. The functionalities have been developed in collaboration with professional eBay sellers to facilitate their work and are always constantly updated according to changes eBay.
Speed ​​- The module creates the products directly from eBay in just a few minutes
Updates - The module is always in line with the eBay rules
Functionality - There are all the necessary functions to a professional eBay seller
Assistance - On the form we offer professional and day care
Functionality
 The Fastbay import module allows you to have complete control of import your products by ebay shop:

QUICK SETUP:
The configuration allows you to be online in minutes.
FastBay import offers specific options that enable total control publication:

EBAY CATEGORIES:
The module allows to import everything in a category of your choice, or to re-create the category tree dall'eBay Store or from those associated with eBay listings.

PRODUCTS WITH VARIATIONS:
The module allows to import both standard products and products with variations.

EXCLUDE FIELDS RULES FOR SIGLE PRODUCT OR FULL CATALOG:
Management ebay fields of a single product directly on the card, including custom description, price, shipping costs and EAN code.

FUNCTIONALITY
Choose the marketplace to be imported
Token configuration
Full import with delete all option
Choose eBay key (item ID, SKU - custom label)
Choose Prestashop Key (Reference, EAN, UPC)
Choose Store (Multishop)
Choose barcode product and combinations (Reference, EAN, UPC)
Choose categories and products language
Choose eBay description on Prestashop short or long description
Choose Prestashop Courier
Choose Default weight selection
Import function on default category
Creating categories from shop tree categories or related to the product
Mapper codes VAT
Import and create variants
Regenerate thumbnails and images
Fields excluding options (name, reference, price, etc ..) for single product or global
Integrated with FastBay sync
The "FastBay Import" module allows you to create or update your e-commerce starting from eBay data.For the full control of the timing and eBay orders even from Prestashop to eBay you can evaluate the "FastBay" module, the new official form available on eBay Addons.
Assistance
If you have questions or concerns regarding the form, click on Contact the developer to get in touch with us, our team of certified developers will be on hand to help and do everything possible to help in the use of the module. We are a 'agency certified by PrestaShop and offer technical support for all our modules either by telephone or by e-mail every day during office hours.
COMPATIBILITY:
The module is compatible with Prestashop version 1.7.x
Demo:
Try it online at the following address:

Back office: http://demo.prestalia.it/addons-demo/backoffice/
Username: demo@demo.com - Password: demodemo
arrow_upward