The new advanced search system
which allows you to increase sales immediately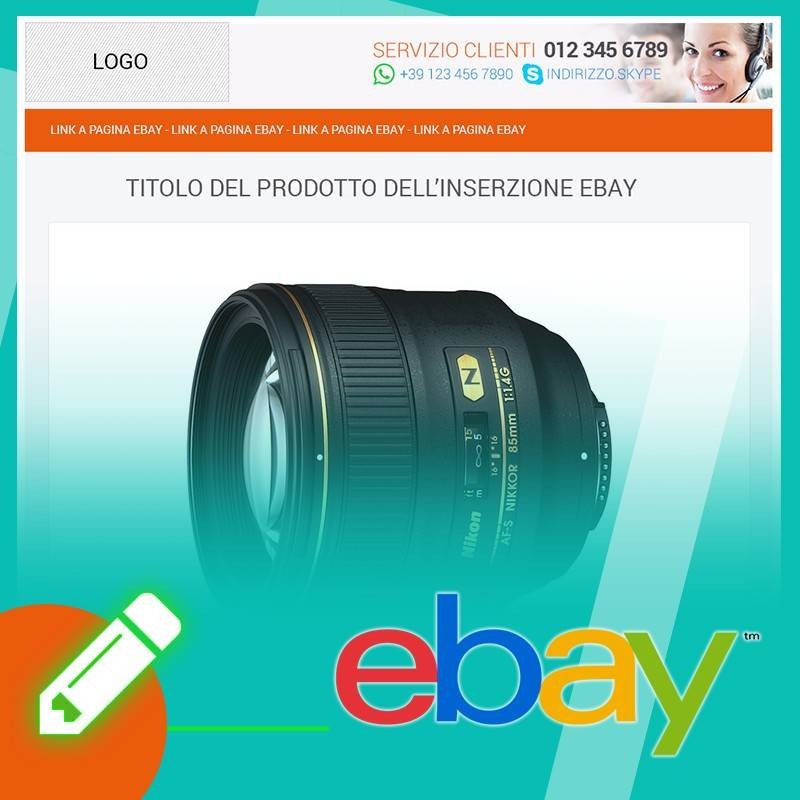  
eBay 2019 auction template Flat Orange
Custom eBay listing template 2019 certified - full responsive
The template is in HTML 5, full responsive therefore compatible with all desktop and mobile devices and the latest standards required by eBay in 2019.
All banners and texts are easily updated directly from any HTML editor and a photo editing program in complete autonomy.
The templates are available in HTML version (Universal) and FASTBAY that already include the tag that will produce dynamic data related to FastBay, with images, title, description and price. These can of course be integrated all available tags present in Fastbay.
If you need a "design template dedicated" our web designer can create the template graphics and coordinate it with that of your store Prestashop impact creating eBay listings, recognizable and dedicated, in line with your brand. Click here for more information on this service 
arrow_upward