The new advanced search system
which allows you to increase sales immediately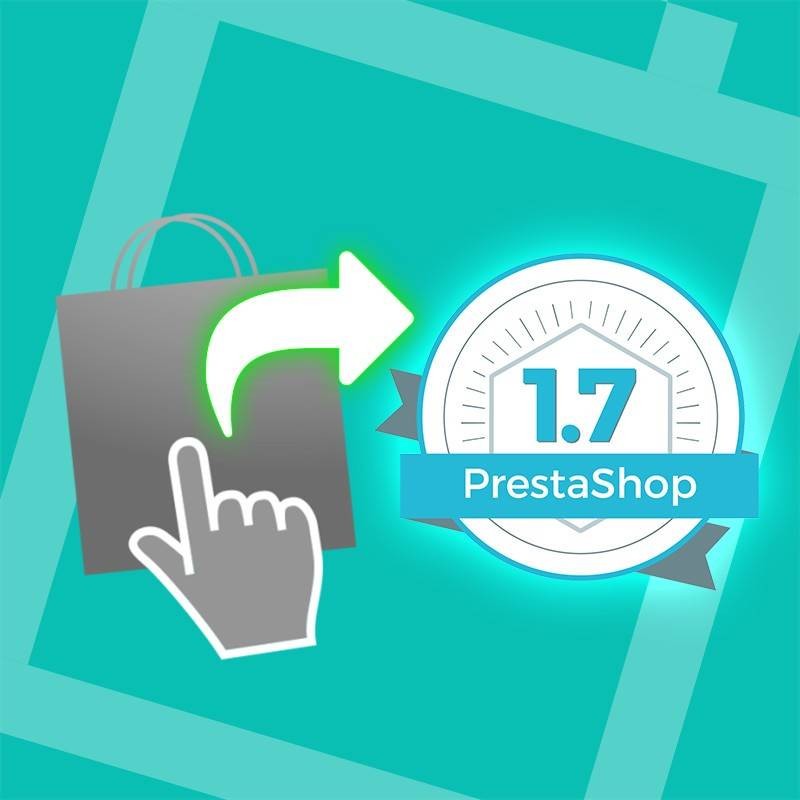  
Prestashop 8 upgrade and data migration
Upgrading to the latest
version of
Prestashop
and data migration
The service consists in the creation of a new Prestashop base with standard template and the complete migration of the product catalog, customers, addresses and orders from the old version to the new. Third party modules and some configurations are not upgradeable so they will need to be reconfigured by you.
Thanks to the experience of our certified developers we can guarantee you a fast and professional service, minimizing maintenance times in complete safety.
Prerequisites
The back office of your store should be accessible and functional (no major errors should be encountered), as well as access to your modules.
Your server's storage space should be sufficient to install the new version and keep the current one.
You will need to have a new dedicated database
FTP logins, your store database must be within the same hosting.
You will have to agree to remove all shop customizations.
Your server must have the minimum features to support the new releases, here you will find more information:
https://devdocs.prestashop.com/1.7/basics/installation/system-requirements/
We do not take care of providing assistance and / or configurations on third-party servers.
Notes on customizations and modules
Upgrading to the new release involves an important change that does not allow you to keep any changes and / or modules that are not compatible with the old release. Specifically, they will be deleted:
Changes to the modified PrestaShop core
Specific modules
Specific themes
Incompatible old modules
Class or feature override
The database structure changed.
The service is divided into 4 main steps :
1. Copy
Access to the site and database
Copying and migrating existing data to our staging servers.
2. Upgrade
Installation control and optimization and application upgrade.
Checks and update of the Prestashop core to the latest release.
Activation of the standard Prestashop template.
(It is possible to install an advanced template by adding this dedicated service: Prestashop advanced template installation )
3. Checks
The copy of your site in temporary version will remain at your disposal for 7 days on our servers to allow you to check all the features
and configure the couriers, payments and standard modules .
4. Publication
Let's agree on a publication date together
Let's proceed with the data re-alignment (if chosen in the purchase options, a new data synchronization will be performed before the final publication in production.)
We install the new version and verify its integrity
We deliver the new Prestashop in maintenance mode
Notes: The copy of your old Prestashop will not be deleted, but stored in a folder on your server.
Guarantees
The Prestashop provisional version will remain available for 30 days on our servers starting from the beginning of the works. You will be able to carry out any checks in case you find errors or problems post-installation on your server or after an installation of a third-party module.
Notes: The standard service available includes a catalog of up to 5000 products. For special needs, do not hesitate to contact us. We will be happy to provide you with our support and a tailor-made quotation.
arrow_upward