The new advanced search system
which allows you to increase sales immediately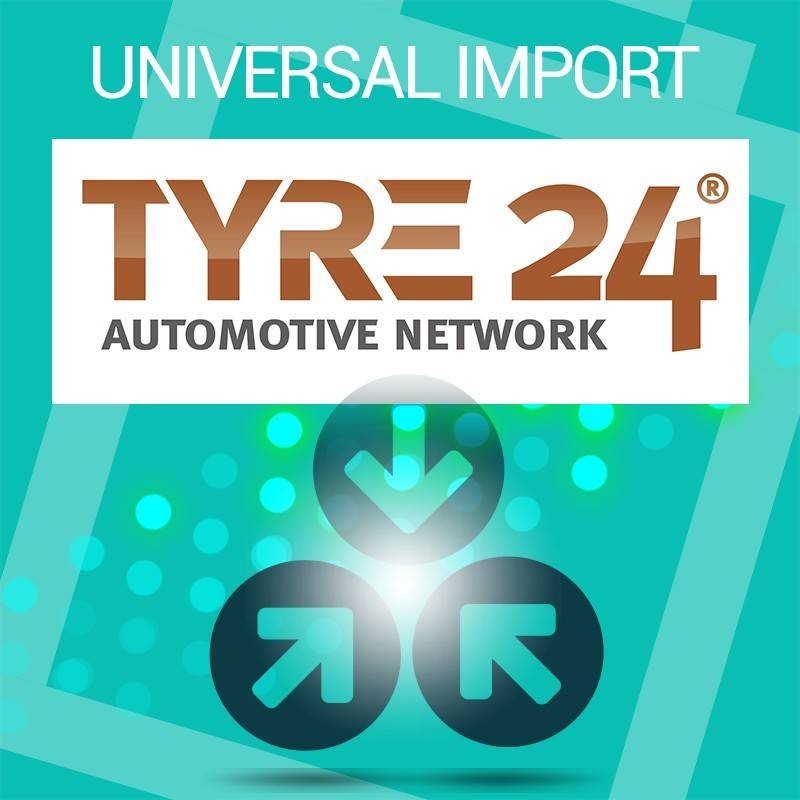  
Import from Tyre24 to Prestashop
With this module you can import in Prestashop catalog Tyre24 fully automatically
Product customization
Don't forget to save your customization to be able to add to cart
done

Prestashop Certified Addon

done

3 months free assistance
With this module you can import in Prestashop catalog Tyre24 fully automatically
Tyre24 is a trademark of SAITOW AG, based in Kaiserslautern.
It has a market of about 2,000 manufacturers, wholesalers and retailers from all over Europe. Dropshipping Tyre24 offers a wide range of items, for a total of more than 10 million tires.
Import Tyre 24 to Prestashop Base 
Import Csv to Tyre24
The module is designed to safely connect to Tyre24 server to collect and process the CSV file and acquiring the automatic synchronization option, manage updates at regular intervals.
Loading images
Importing associate product images by reading from the CSV file.
Insertion of new products
The import will create products with all available data from the trace data.
Manufacturers
Producers are correctly handled and imported in Prestashop.
Import Tyre 24 to Prestashop Premium (on request - contact us for a quote)
The Premium version provides for all the basic option, but offers the following additional features that allow you to generate more information for a more comprehensive management:
Increase product prices
The integrated functionality provides for the possibility of mapping the price ranges with discounts dedicated
Eco-tax (PFU)
The eco-tax is handled and imported in the "tax involving" field. You 'can specify up to 4 values ​​of PFU to be associated with the relevant product categories through a dedicated CSV file.
Generation advanced categories tires and rims
The products are divided into different categories according to their identification code.
The script divides the products for "Moto" / "Car" / "Truck" / "Agriculture" etc. The categories are editable and customizable on first installation.
Weight of the product for shipping
The system allows you to set an arbitrary weight for all products and / or deciding a weight category. The values ​​and the mode can be decided during installation
Additional data for technical data sheet
The script dedicated extrapolate the data width / height / depth / dot (if present). Data can be imported as a description or brief description,
Tyre Resistance: E
Battistrada: B
Emissione di rumore: 2
Rumore(db): 71
Tipo Vettura: C1
General specifications
To get 12 months of support and upgrades you can purchase the ZEN option.
The user license is unlimited to a single domain, and there are no annual fees.
arrow_upward